2017 FedScoop 50 Awards
WINNERS ANNOUNCED!
Click here to view the winners.
Click on a photo to learn more about the achievements of each nominee.
Award Categories
Golden Gov
For the visionary leader who implements innovative ideas, inspires others to get on board and has impact on not only their agency, but also the greater federal technology community and the country.
Avi Bender
Director,
NTIS
Rob Cook
Deputy Commissioner, TTS,
GSA
Mary Davie
Deputy Commissioner, FAS,
GSA
Lesley Field
Acting Administrator, Federal Procurement Policy,
OMB
Sue Gordon
Principal Deputy, Office of the Director of National Intelligence, ODNI & Deputy Director, NGA
Margie Graves
Acting U.S. CIO, Executive Office of the President
Congressman Will Hurd
R-TX,
U.S. House of Representatives
Robert Joyce
Cybersecurity Coordinator, Executive Office of the President
General Alan Lynn
Director & Commander,
DISA/DODIN
Bill Marion
CIO & Deputy Director, Plans & Integration,
U.S. Air Force
Essye Miller
Deputy CIO, Cybersecurity,
DOD
Adm. Mike Rogers
Director of NSA, Commander of the U.S. Cyber Command & Chief of Central Security Service,
NSA
Grant Schneider
Acting U.S. CISO, Executive Office of the President & Sr. Director for Cybersecurity,
NSC
David Shulkin
Secretary,
Dept. of Veterans Affairs
Gary Wang
Deputy CIO,
U.S. Army
Senator Mark Warner
D-VA,
U.S. Senate
Federal Leadership
For the federal leader helping their agency implement new technologies, strategies and IT programs to lower the cost of government while making it more innovative, agile and effective.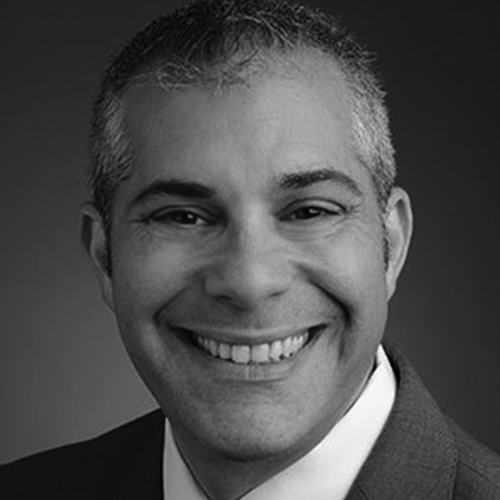 Jonathan Alboum
Sr. Procurement Official,
USDA
Beth Angerman
Executive Director, Unified Shared Services Management,
GSA
Kristen Baldwin
Acting CIO,
DOT
Dave Bennett
CIO,
DISA
Mark Busby
CTO,
NARA
Christine Calvosa
Acting CIO, Technology & Resiliency,
FCC
Soraya Correa
Chief Procurement Officer,
DHS
Kevin Cox
Program Manager, Continuous Diagnostics & Mitigation,
DHS
Bruce Crawford
CIO,
U.S. Army
Matt Cutts
Acting Administrator,
USDS
John Edwards
CIO,
CIA
Kay Ely
Deputy Assistant Commissioner, ITC,
GSA
Max Everett
CIO,
Dept. of Energy
Steven Fine
Acting CIO,
EPA
Greg Garcia
CIO,
U.S. Army Corps of Engineers
Adrian Gardner
CIO,
FEMA
Jason Gray
CIO,
Dept. of Education
Sanjay Gupta
CTO,
SBA
Swarnali Haldar
CIO,
NARA
Michael Hermus
CTO,
DHS
Bobby Jones
Chief Data Officer,
USDA
Johnson Joy
CIO,
HUD
Joe Klimavicz
CIO,
DOJ
Frank Konieczny
CTO,
U.S. Air Force
Gwynne Kostin
Sr. Advisor, TTS,
GSA
Matt Lira
Special Assistant to the President for Innovation Policy & Initiatives,
Executive Office of the President
Jay Mahanand
CIO,
USAID
Rajive Mathur
CIO,
SSA
Paul Morris
CISO, Executive Director,
TSA
Keith Nakasone
Deputy Assistant Commissioner for Acquisition,
GSA
David Nelson
CIO,
NRC
Eric Olson
Acting CIO,
Dept. of Treasury
Tracie Owens
CISO, Office of the Administrative Assistant to the Secretary of the Air Force,
U.S. Air Force
Keith Rineaman
Branch Chief, FAS,
GSA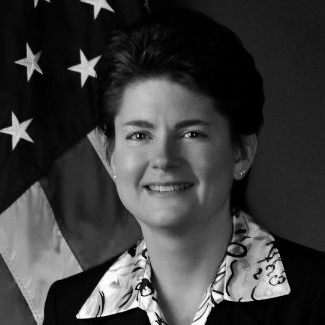 Maria Roat
CIO,
SBA
Bobby Saxon
CTO,
CMS
David Shive
CIO,
GSA
Bradford Shwedo
CIO,
U.S. Air Force
Rob Thomas
CIO,
Dept. of Veterans Affairs
Alan Thomas
Commissioner, FAS,
GSA
Robin Thottungal
Chief Data Scientist & Director of Analytics,
EPA
Rod Turk
Acting CIO,
Dept. of Commerce
Navin Vembar
CTO,
GSA
Frontis Wiggins
CIO,
Dept. of State
Renee Wynn
CIO,
NASA
John Zangardi
Acting CIO,
DOD
Bill Zielinski
Deputy Assistant Commissioner for Category Management,
GSA
Industry Leadership
For the private sector leader driving change by being a valued partner to government and leading teams that help agencies work smarter and lower costs.
Joe Ayers
VP & GM, Public Sector,
Hewlett Packard Enterprise
Kimberly Baker
SVP & GM, Public Sector,
Red Seal
John Borghard
SVP, Public Sector,
CA Technologies
Kevin Corbett
Director, U.S. Federal Business,
CyberArk
George DeLisle
Federal Sales Director,
Varonis
Steve Harris
SVP & GM, Federal,
Dell EMC
Angela Heise
President, Civilian Group,
Leidos
Karina Homme
Sr. Director, Microsoft Azure Government,
Microsoft
Davis Johnson
VP, Public Sector,
Riverbed Technology
Ken Kartsen
VP of Federal Sales,
McAfee
Mike Maiorana
SVP, Public Sector Markets,
Verizon
Gary Newgaard
VP, Public Sector,
PureStorage
Bob Osborn
CTO, Federal,
ServiceNow
Johnny Overcast
Sr. Director, Government Sales,
Samsung Electronics America
Dave Rey
EVP,
Salesforce
Anthony Robbins
VP North America Public Sector,
NVIDIA
Donald Robinson
CTO, Defense,
CSRA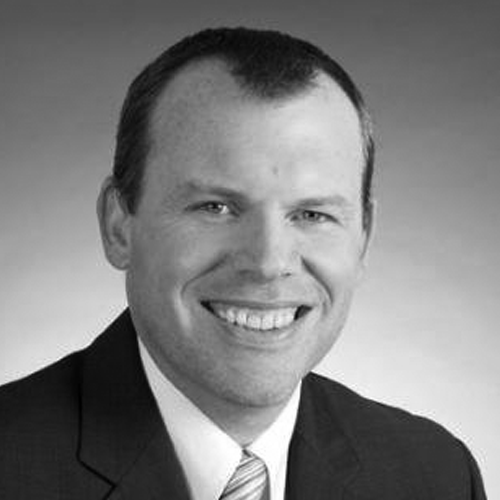 Dave Ryan
Sr. Director, Business Development & System Integrators, Government Education & Healthcare,
VMware
Nick Sinai
Venture Partner,
Insight Venture Partners
Paul Smith
SVP & GM, Public Sector,
Red Hat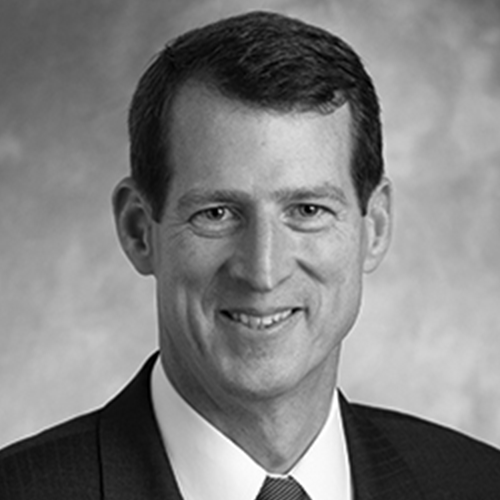 Tim Solms
SVP & GM, Global Government Security,
Forcepoint
Brian Strosser
President,
DLT Solutions
Gregory Touhill
President, Federal,
Cyxtera Technologies
Chris Townsend
VP, Federal,
Symantec
Disruptor of the Year
Leading innovators not afraid to challenge conventional wisdom and shake up the status quo.
Neil Bonner
Branch Manager, Agile & Mobile Services,
TSA
Matt Goodrich
Director, FedRAMP,
GSA
Paul Grassi
Sr. Standards & Technology Advisor, Trusted Identities Group,
NIST
Bruce Greenstein
CTO,
HHS
Ramona Henby
Director, Web Applications Program,
IRS
Chris Lynch
Leader,
Defense Digital Service
Tammy Meckley
Associate Director, Immigration Records & Identity Services Directorate,
DHS
Kelly Morrison
Performance Analyst, Office of the Federal CIO,
OMB
Aspasia Wooldridge
Chief, Logistics CIO Support Division,
U.S. Air Force
Dave Zvenyach
Acting Executive Director,
18F
Cybersecurity Leader of the Year
For the Cybersecurity leader paving the way in Cybersecurity innovation and constantly looking for the best ways to keep our information safe.
Linus Barloon
CISO,
U.S. Senate
Claudio Belloli
FedRAMP Program Manager, Cybersecurity,
GSA
Donna Bennett
CISO,
FEMA
Greg Crabb
CISO,
USPS
John Croasdale
Sr. Security Analyst,
USDA
Ricky Daniels
Product Director, Logistics Information Systems, AESIP,
U.S. Army
Karen Evans
National Director,
U.S. Cyber Challenge
John Felker
Director,
National Cybersecurity & Communications Integration Center, DHS
Jeanette Manfra
Assistant Secretary, Office of Cybersecurity & Integration Center,
DHS
Eric Mill
Sr. Advisor,
TTS/GSA
Monica Montgomery
Acting Chief, Risk Management Division,
NGA
Rodney Petersen
Director, National Initiative for Cybersecurity Education,
NIST
Melinda Rogers
CISO,
DOJ
Ron Ross
Fellow,
NIST
Tim Ruland
CISO,
Census Bureau
Leo Scanlon
Deputy CISO,
HHS
Trent Teyema
Chief of Cyber Readiness, Cyber Division,
FBI
Capt. Jeremy Thompson
Deputy Director, Operations,
U.S. Air Force
Christopher Wlaschin
CISO,
HHS
Senator Ron Wyden
D-Or.,
U.S. Senate
Tech Champion of the Year
For the leaders whose passion for tech made us all think outside of the box.
Beth Beck
Open Innovation Director,
NASA
Shawn Gogas
Web Manager,
IRS
Justin Herman
Program Lead, Emerging Citizen Technology,
GSA
Kristen Honey
Sr. Advisor, Office of the CIO, Executive Office of the President,
OMB
Jacob Parcell
Mobile Programs Manager,
GSA
John Williams
Director of Innovation & Technology,
SBA
Most Inspiring Up & Comer
Young leaders who did exceptional IT work this year and made you think, "They'll be running the show someday."
Maggie Amato
Director, HCCIC,
HHS
Jennifer Hoover
DevOps Program Manager,
TSA/DHS
Tim Lowden
Program Manager, Digital Analytics Program,
GSA
Darryl Peek
Director of Operations,
DHS
Capt. Brandon Pye
Product Manager, PEO EIS,
U.S. Army
Zack Schwartz
Integration Manager,
Census Bureau
Andrew Sloan
Mission Outreach Manager, HSIN,
DHS
Camille Smith
Project Manager,
Dept. of Treasury
Vincent Sritapan
Program Manager, Mobile Security Research & Development,
DHS
Innovation of the Year
The innovative approach to cross-agency or intra-agency technology that may have been unfathomable until recently.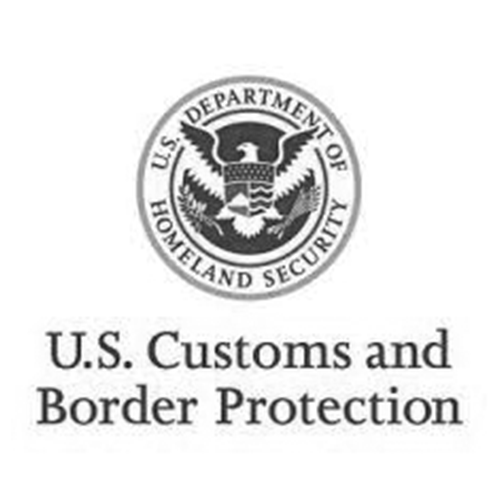 CBP Targeting & Analysis Systems Program Directorate (TASPD)
DHS
Census Business Builder
Census Bureau
Continuous Diagnostics & Mitigation
DHS
DATA Act Implementation
USASpending.gov
FirstNet Public Private Partnership
FirstNet
Grants.gov
HHS
IRS Online Account Program
IRS
Login.gov
GSA
Next Generation 2.0 Systems Program
DIA
PIV/SSO IT Modernization Program
DHS